1. Click the menu Fetch Python Plugins.
2. Then search for InaSAFE, select it and click the install button. The plugin will now be added to your plugins menu.
Enable InaSAFE Plugin in QGIS
1. Once the plugin is extracted in QGIS plugin directory, start QGIS and enable it from the plugin manager. To do this, open Manage Plugins from the menu on the menu toolbar.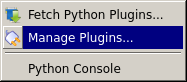 2. A pop-up window that lists all available plugins in your current QGIS project will appear. Type InaSAFE in the filter box. You should see the InaSAFE plugin appear in the list. Now tick the checkbox next to it to enable the plugin.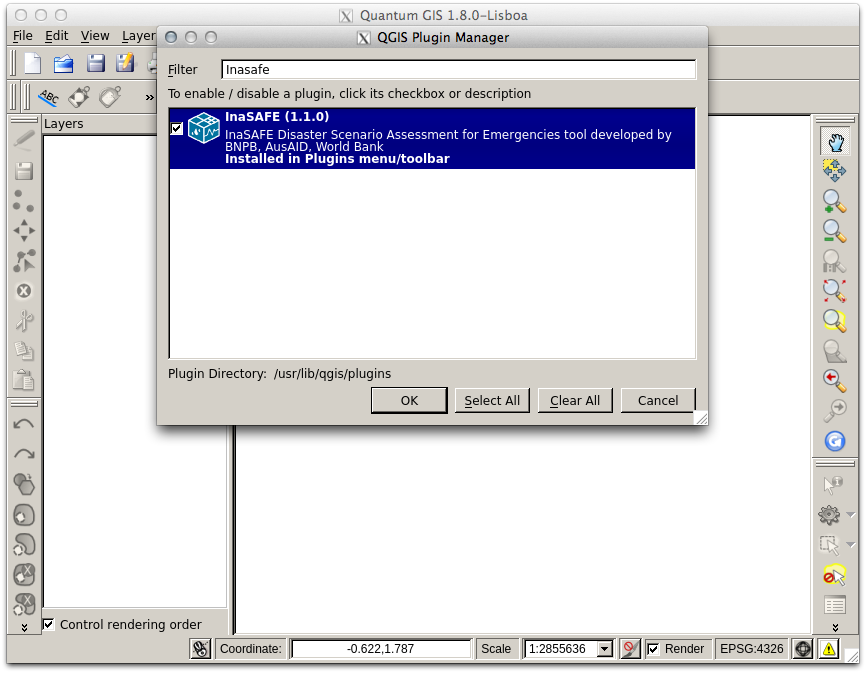 The plugin now will be added to your menu.
3. Now you will need to add the InaSAFE panel on your QGIS interface. For that, select in the InaSAFE plugin scroll list.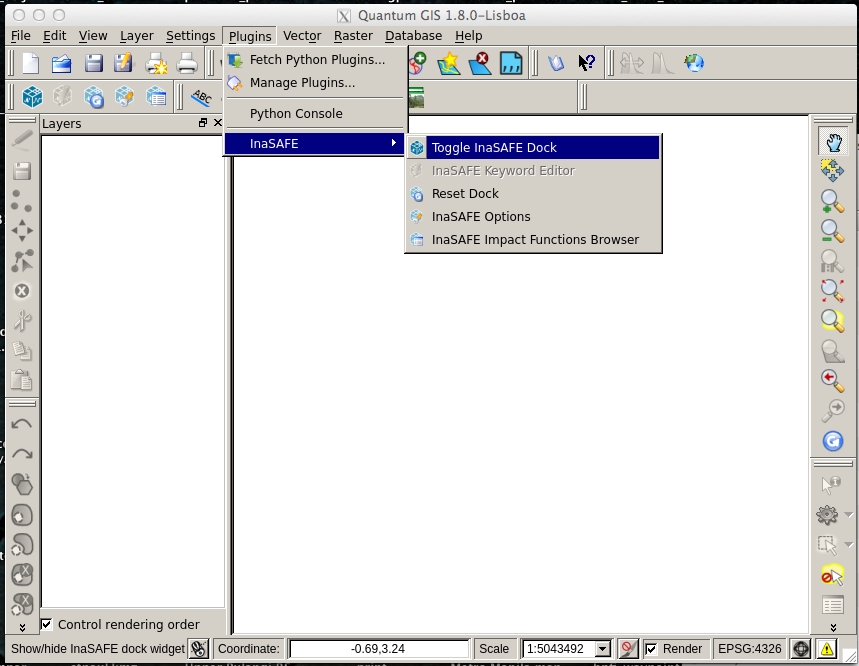 The InaSAFE dock panel will then appear on the right of your QGIS window.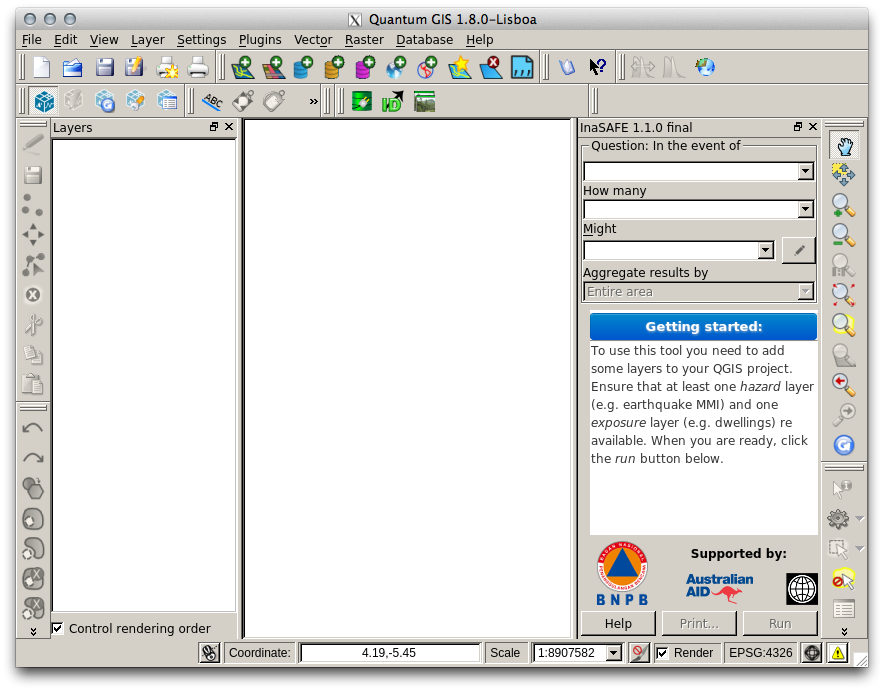 It is the main way to interact with the tools that are provided in InaSAFE.
Also, an InaSAFE icon will appear on the QGIS toolbar.

Note
InaSAFE may not install properly depending on your operating system. You may need to install additional Python modules in order to proceed.